Cartoons are a great way to help your colleagues identify with your users, and you don't have to be an artist to make them work.
I recently wrote a post on this topic for the GDS User Researchers blog.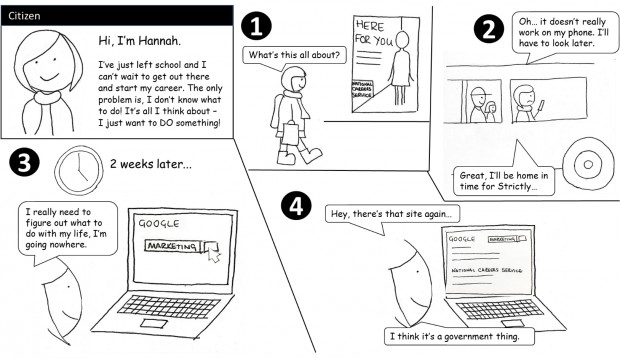 Like many user researchers, I've spent years experimenting with different ways of helping stakeholders engage with what I do. My user journeys generally take the form of process maps, but no matter how visual I tried to make them, I still wasn't getting the point across.
Have a look at the post to find out why cartoons are so effective, and how to create your own.
Keep in touch. Sign up to email updates from this blog or subscribe to the feed.