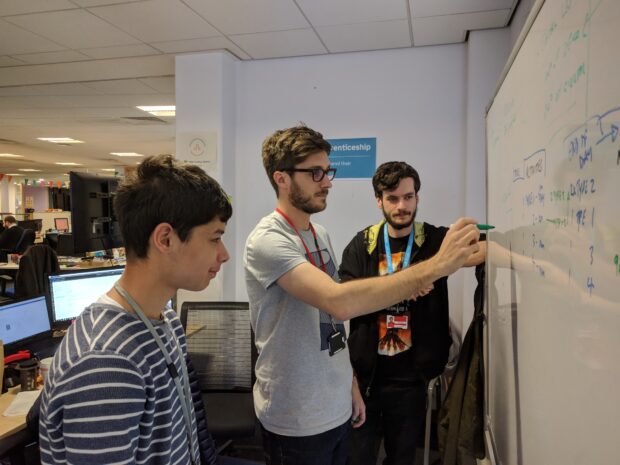 My name's Arun, I'm 14 years old and I'm on work experience at the ESFA. The part I've been working in is the apprenticeship service – the service that allows employers to fund apprenticeship training. Through my work experience I've learned lots of different things.
Monday - an introduction to the apprenticeship service
Every day starts with a 'stand-up' – a quick meeting to discuss what everybody is doing that day and what they did yesterday. The first day I learned about being a product owner with Pritesh: the job is to prioritise things to do and have a vision on what to do next to improve the product. I was also in some meetings and then I got an introduction to the apprenticeship service with Gary, the service manager. I also met Lisa, the product owner in charge of making the application ready for employers who don't pay the apprenticeship levy.
Tuesday - payments and problem solving
On the second day I learned about payments with Andy. Andy and his team work out all the maths problems to do with paying people to train apprentices, and working out why some payments don't go through. At a meeting they get all their laptops and check each other's computers to see if they can solve an issue; their job involves a lot of problem solving.
After that I went to the 'Find an apprenticeship' team with Scott. He talked about how this product worked, using a really complicated diagram. Then it was on to delivery management with Dan: his job is to make sure everybody is working well together. He can also view progress using a graph to see if a team needs to work in a different way. Then I sat with Gerard who was doing business analysis: he discussed how he decides what the team needs to do. This list is then passed to Pritesh who prioritises the tasks that need to be completed.
Wednesday - development and design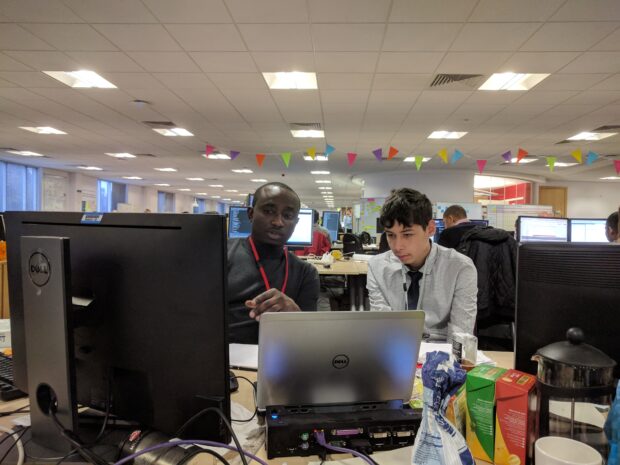 On Wednesday I worked with Kola who talked about his job as a back-end developer. He programs the stuff that works on the programme – like a box that you click and it takes you to another page. He showed me the code in the programme: it's really long and really complicated but very interesting. After that I went to Rajesh who's a front-end developer. He programmes how the service website looks, like text size and colour. This was also interesting. Next it was testing with Dele. He showed me the different ways he tests the website. He tests it himself, then he lets the computer test it. The computer doesn't only test the one thing – it will test the whole application to see if it all still works.
Thursday - user testing
For Thursday I spent the whole day doing user testing with a different Andy. He finds out what customers think. First he asks them to tell him about their business and then he lets them into a prototype and gets their thoughts on it.
Friday - 'DevOps'
On Friday I did 'DevOps' with Craig and Ewan (operations and development teams working together). Craig explained how DevOps works and he showed me the code he uses, which was really cool. He also talked about how he tests programmes – that was really good as well. Now I am typing up my blog post at the end of Friday. It was a great week and was really fun.
Now that I have completed my work experience, I feel like I have a much better grasp of what it's like to do different jobs on a digital service. I would like to be a front or back end-developer, or a testing or DevOps person. I've learned that it takes a lot of people to make a service and I have also learned about all the different jobs involved.
Thank you to all the people who have helped me learn in my work experience and taught me all about their jobs and roles.