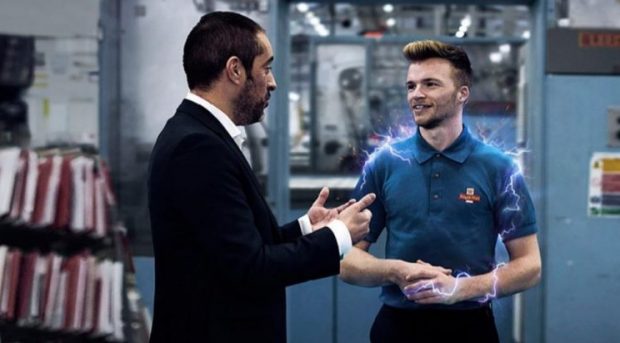 Chris Davies, an Apprentice Engagement Adviser in the National Apprenticeship Service, talks about partnering with UCAS – one of the ways in which the service is helping to promote employer apprenticeship vacancies.
When you think of September, what springs to mind? The last rush on ice creams? A final chance of a beach break before autumn sets in?
This is a time when many students and their families consider next steps following the end of GCSEs, A levels and college courses. For employers, it can be an excellent time to recruit as enthusiastic job hunters search for new opportunities.
It's equally exciting for us at the National Apprenticeship Service this year as we are helping employers promote their apprenticeships, specifically higher and degree level courses.
We are working with UCAS (Universities and Colleges Admissions Service) to promote summer 2020 vacancies to Year 13 students.
Our partnership with UCAS means employers can advertise higher and degree level vacancies directly to candidates through UCAS' channels. If you are an employer with these vacancies to promote please get in touch so that we can send you the template needed - email apprentice.engagement@education.gov.uk
Our first deadline is 4 September 2019, but don't worry - we will be running regular updates to the listings if you are unable to make this deadline.
We are also working to promote vacancies at all levels to engage all prospective apprentices. This work is about helping people of all ages and from all backgrounds attain their potential. There are a number of ways employers can promote vacancies:
promote your organisation through our online company fact file 'Vacancy Snapshot', which links to 'Find an Apprenticeship' for live apprenticeship vacancies
get involved with an apprenticeship broadcast through our partner, Learn LIVE. This innovative, interactive, live online broadcaster can bring businesses apprenticeship opportunities and experiences directly into the classroom to promote businesses to young people. Email apprenticeship.engagement@education.gov.uk
get apprenticeship vacancies listed and published on the Fire It Up website. How to do this - employers who already have an account on the apprenticeship service to manage their apprenticeships can create vacancies directly through the 'Recruitment' function of the service. Employers who don't have an account can still advertise their vacancies on 'Find an apprenticeship' through their training provider or by contacting the National Apprenticeship Service on 08000 150 600.
To keep in touch, sign up to email updates from this blog or follow us on Twitter.