We can work anywhere anytime
It's been quite a journey – from steam power to warp speed. We have genuinely transformed our end user technology profile in a roll out of only 7 weeks.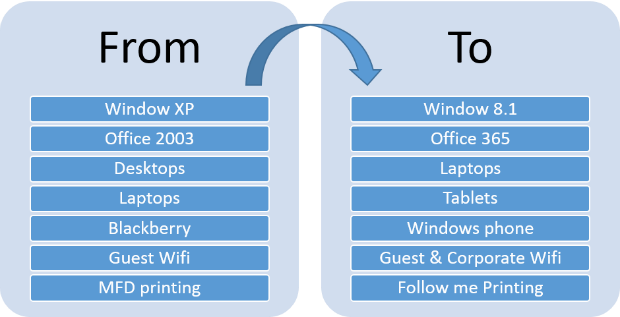 Oh and at the same time we also transformed our supply chain from a tier 1 supplier to a multi-vendor supply chain.
Our journey took us to 15 different locations, delivering just under 2,000 devices, migrating approximately 7 terabytes of data. Phew!!
It hasn't all been plain sailing (mixing travel metaphors!!) and it has been vital that the whole team – suppliers and internal – has acted in a highly collaborative and flexible way. Innovative solutions have been created as well as a pragmatic approach being adopted.
So how does it feel now that we have arrived? Well, we haven't reached our destination yet. Office365 combined with our new mobile devices, including tablets and windows phones, creates an environment designed to deliver collaborative working, and means we need to challenge the way we work.
Business change on this scale clearly needs senior management buy in. At the Agency, we have a committed group of senior leaders who are embracing the change and are seeing this as not only a business change but also a cultural shift. We have set up a change network across all levels of the organisation to embed our new ways of working, embrace the new technology, share best practice, feedback on user experience and improve the service.
Mobile working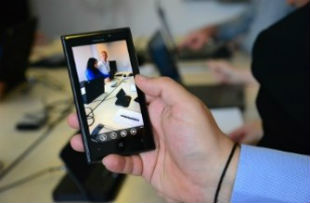 Using Windows phones has opened up a new dimension for the organisation – the ability to work with such a handy piece of kit, using Lync, viewing documents, email etc has taken our mobile working to a new level. Combined with leading edge laptops and tablets, our workforce can work from anywhere at anytime.
We want to make our meetings more effective through better use of our new technology – why travel when you could use Lync? (another travel reference!!)
We are determined to exploit the new collaboration capabilities of messaging, chat and video conferencing to work across different locations, reduce travel time and cost, whilst still being able to share documents, videos and files. Why wouldn't we?
We are equally passionate about exploiting the opportunities presented by sharepoint to improve collaboration and document storage and management. Will we reach the paperless meeting utopia? We will certainly do our utmost to get there.
Continuous improvement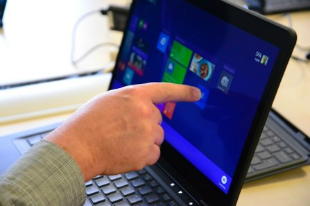 Inevitably with such a huge change we knew we would be travelling on a bumpy road, and we have faced challenges with some of the hardware and services, in particular the tablet devices (as the main device) and the printing service have caused some disruption but we maintained business continuity!
We are learning and evolving. So we will continue with our journey, full steam ahead, and we are definitely moving in the right direction.
Keep in touch. Sign up to email updates from this blog or subscribe to the feed.