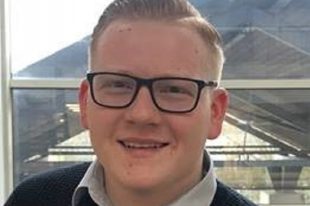 The Apprenticeship Service is committed to providing the best service possible for our users, and I think it is always useful to hear how the apprenticeships we support change lives in the real world. I hope my story will inspire others to follow in my footsteps during National Apprenticeships Week 2019.
I heard about apprenticeships when a representative came into my school to speak about our options after we left. I liked the idea that I would learn but still have the independence of a job.
I started as a Level 2 business administration apprentice in 2008 at West Midlands Police. I worked for five days a week with some time set aside for study. After I had completed my Level 2, I took on a Level 3 business apprenticeship at the former Qualifications and Curriculum Development Agency (QCDA). I then progressed onto a Level 4 and HNC in business administration in 2016 at the Department for Education, where I spent 20% of my time focused on learning new skills during my off the-job-training.
I was very excited and nervous when I found my apprenticeship. This was my first job from school and I didn't know what to expect, but I was definitely looking forward to that pay cheque.
Looking back, the best thing was earning a wage but still learning. Although I secured a permanent job after my apprenticeship finished, the company I worked for had a recruitment freeze and so I moved to another organisation doing a new apprenticeship. Although it wasn't exactly planned, by this time I knew about apprenticeships and how valuable they can be, so I felt quite happy going down this road again.
Doing apprenticeships definitely expanded my horizons and I experienced different aspects of employment early on in my career because of the opportunities they provided. I've worked in fields ranging from internal communications and press office, to IT technician and service management. It definitely helped me to secure my current role of Apprenticeship Operations Manager.
I think apprentices today get lots of support and the journeys they take are smoother. I also think the fact they are often assessed practically or online is a big plus as it is easier to keep track of your work.
I would recommend an apprenticeship to anyone.  It was the best career choice and learning pathway I could have chosen. As well as learning, I got work experience which was priceless. I've never forgotten the advantages that my apprenticeship gave me, so I am proud to work for the Apprenticeship Service today. The Fire It Up campaign was launched to challenge the view that apprenticeships are just for young people. In fact they are flexible and support the needs of people at all stages in their life. I can say that with conviction, as I'm now considering starting a Level 5 apprenticeship.
To keep in touch, sign up to email updates from this blog or follow us on Twitter.