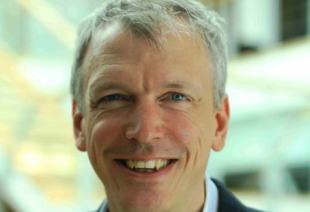 Does being digital mean being different?
When you build a digital service does that make it a different thing to the rest of the service?
The National Careers Service has spent a good deal of time trying to establish how to be a digital service. And what a Digital Careers Service might be.
There was a period of time when our efforts were directed towards a establishing a universal digital self-service customer journey for those careers customers that have digital skills and enough motivation and understanding to engage with a service to meet the needs that they have. However, at the same time the vast majority of the focus of the service was devoted to providing services to people without those skills or motivation and at a considerable distance from the labour market. This tactic led to a disconnect between the "digital service" and "the service" that were separated by this approach and become disjointed and unconnected.
We also spent some time focussing on the user needs of our priority customers, those facing the greatest disadvantage and furthest from the labour market. We thoroughly researched their needs and developed personas to help develop digital tools to address the careers needs of these groups. It did not take long, however, for us to realise that the needs of these users were such that they would not engage easily with digital tools. We found ourselves prioritising the development of digital tools for these customers to book a face to face appointment with a careers adviser because actually, that's what they needed all along.
Realising that digital is not something different, but something integral to the service for all of our customers was a lightbulb moment. We suddenly thought that digital functionality is something that runs through our service like a stick of rock. Because a service that is so focussed on meeting the variable needs of users like the National Careers Service and promoting independence, needs to use digital tools throughout. So now, the National Careers Service programme of digital development is developing tools that help customers progress through the various stages of the customer journey whether that be entirely through a digital experience, or supported and mediated with a careers adviser face to face, on the phone or through webchat.
The customer journey through the whole service is essentially the same for every customer, but also absolutely different for each customer. Extensive user research supported by widespread consultation established for us a customer journey that progresses logically and systematically through nine steps; a logical progression from realising the needs to make a change through to maintaining momentum and achievement. For the customer this is always the journey, no matter how those steps are taken, digitally or otherwise.
Although of course, no customer, or very few, follows a simple logical sequential progression when they manage their career. Some start in the middle, others need to double back and check earlier steps, some skip steps to move faster: everyone finds their own path from A to Z. The point is to establish the consistency and unity of the service no matter how a customer engages with it and no matter how they choose to navigate through its various stages.
The support that the National Careers Service helps people to take can be delivered in a range of ways. The digital aspects of the service will be part of how the service is delivered through all of its
channels in order that the customer becomes familiar with them and able to use them independently, supporting their progress to greater independence in receiving careers advice, in managing their career and in controlling their lives.
Because that is what careers advice is for.
To keep in touch, sign up to email updates from this blog or follow us on Twitter.