An apprenticeship service content designer describes how she found her perfect job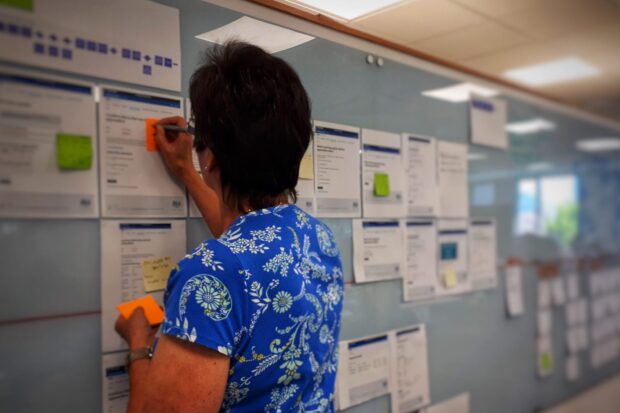 It's a bit of a cliché to say your dream is to give up your job to become a writer – but I did it and never looked back. Let me explain - when I say 'writer' I don't mean best-selling author or Hollywood screenplay writer – but I did change careers to work with words, in my current role as a content designer.
What is a content designer?
First and foremost, what is a content designer? If you type this into Google, here is the definition that it suggests: "Content design is the development of information and creative ideas for any media, most especially for digital media, for a specific end-user/audience."
I think this is a pretty good definition. Here at the apprenticeship service, a content designer writes the words that users see when they log on to the service. On paper, this seems to be miles away from the jobs I started out in. I was firstly an insurance clerk and then, after a short break to start a family, I took a job with a local accountant who showed me how to calculate payroll. From there, I got a job as a payroll officer with ESFA. I spent 22 years in this career, before a restructure made me reconsider my options.
Transferable skills
My background in HR stood me in good stead in a new role, which was an apprenticeship service vacancy coordinator. My experience meant I could easily check the accuracy of the details posted on the apprenticeship vacancies web pages (the online function which eventually became Find an apprentice).
I found my new job very rewarding and it started me thinking about other transferable skills I had accrued. I knew I had strong attention to detail, a logical mindset and my writing was accurate and clear. I was delighted when in 2014, these transferable skills helped me to be successful in landing a job managing FE Connect the Agency's online forum for providers. As part of this I wrote a weekly blog on the issues affecting the service. As this became popular, I was invited to join the newly-formed content clan, which was responsible for creating the text and images for the new digital apprenticeship service. Members of the clan then suggested I learn more about content design, as they said they thought I had the right mentality for this role. After that, I was hooked. I attended in-house and external workshops to develop my skills set and I was mentored by our lead content designers Mark Avery and Matt Gough. By 2016, I had the skills and experience I needed to become a content designer.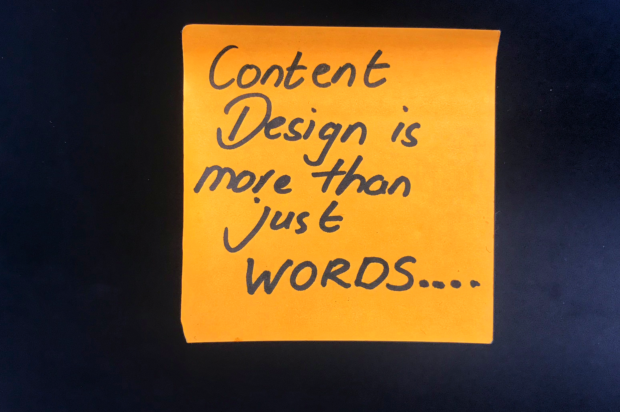 I can honestly say I love my job. They say the pen is mightier than the sword, and if there is one thing this role has taught me, it's the power behind words. Having said that, words alone cannot make a good service. It's built on a triangle made up of words, design and research. Without good design, words alone will not make the journey easy for the user. Equally, without the right words good design can fail. But without research, neither the words nor design can happen. Research gives real insight into the user's needs and emotions. We can tap into this to design a service fully fit for purpose.
This feeds into one of the main purpose of my work - instead of producing multi-page guidance documents, we try to bring guidance into service by asking simple questions to get the answer we need or by writing clear instructions. Users should be able to complete a task without the need for in-depth referrals to documents.
Each day is a learning day
I'd always advise anyone considering a career change to follow their dream. Research suitable roles, talk to someone already doing the job and attend any training you can. See if you can work shadow someone to "try before you buy". If you don't like it then you have learnt something new but not committed. Above all don't be afraid to step outside of your comfort zone. The first days are always quite scary, but treat each day as a learning day and you will be on the right path.
To keep in touch, sign up to email updates from this blog or follow us on Twitter.