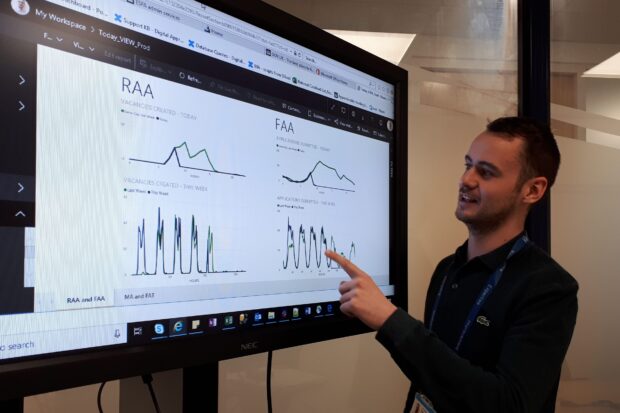 This month we will be celebrating our dads everywhere as part of Father's Day on 16 June. Niall Geraghty is an Apprenticeship Operations Advisor for the Apprenticeship Service:
My dad became an engineering apprentice at Alvis Ltd, Coventry in 1980. When he started, his wages were £35 per week and he worked for 39 hours. To complete his apprenticeship my dad had to prove he could fulfil the criteria set out by his training provider and pass exams in City & Guilds Engineering Studies. He was then a qualified mechanical engineer and became a Quality Inspector.
My father was always very positive about the start the apprenticeship gave to his career, so when I was 18 and I spotted an apprenticeship opportunity at the Teaching Regulation Agency within the Department for Education my dad told me to go for it. Although I had been considering university, I was worried about the debt I might get into. My dad said: "As an apprentice, you'll get real hands-on experience in the workplace – this is a brilliant opportunity. You can earn and learn at the same time."
I took my dad's advice and applied for the apprenticeship, a level 3 business and administration post. I was called for an interview and asked to complete numerical and verbal reasoning tests, which I found a bit daunting at first. When I heard I had been successful I was delighted, and my dad was really pleased too. It was hard doing the day job and studying too. I met so many interesting and inspirational people, many who I'm still in touch with today.
I would recommend an apprenticeship to anyone. Apprenticeships are widely available and there's Find an apprenticeship for people to search for exactly what they want to do.  For me personally, this was definitely a good alternative to university. Successfully completing my apprenticeship has increased my prospects and helped me to progress in my career. I've since been promoted and exposed to many different areas within the Department for Education.
Find out more about apprenticeships.

To keep in touch, sign up to email updates from this blog or follow us on Twitter.