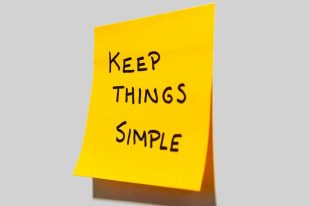 We are launching a new digital system to improve the process for end-point assessment organisations (EPAOs) submitting applications to assess apprenticeship standards. The learning requirements for standards are set out in an assessment plan.
We know from feedback from users that the current system we use to support EPAO applications is limited.
Our goal was to build a streamlined, efficient and high-quality application process to attract new organisations wishing to become EPAOs.
Our new service will:
Re-use information already entered to minimise data entry repetition
Allow the organisation to only answer questions that they need to/are relevant to them
Enable internal teams to use the service to review applications and provide tailored feedback
Early results
Early testing with EPAOs has been positive, with feedback including:
"A lot easier than I thought...quick and intuitive"
"The questions are broken down, it's easier to answer"
"I like the way this is laid out. It's so much easier to work through"
"It looks a lot more intuitive"
"A lot easier than current working...it is worded a lot better as well"
"I quite liked that...it flowed really well. It felt really good"
"It's straightforward...simple. A lot easier."
The new service will be launched shortly and we will continue working with all users to make sure we meet their needs.
EPAOs are independent organisations who are responsible for the assessment of apprentices so that all apprentices following the same apprenticeship standard are assessed consistently. Additionally, they are experts with experience of the role they are assessing. Without EPAOs, apprentices could not achieve their apprenticeship.
Standards set out what knowledge and behaviours are required to complete an apprenticeship. They are occupation-based, so they set out what an apprentice should be doing and what is expected of them. The Institute of Apprenticeships and Technical Education are adding new standards all the time. As the amount of standards increase, we want to ensure we are able to attract high quality assessment organisations who can assess apprentices to ensure they have achieved the required level of occupational competence.
To keep in touch, sign up to email updates from this blog or follow us on Twitter.