Following on from the launch into public beta of our 'find an apprenticeship' service in December 2014, the exemplar team have been working on our "find a traineeship" service.
Traineeships were introduced in May 2013. They are a combined education, training and work experience programme, designed to give young people the skills or experience they need to get an apprenticeship or job.
When traineeships launched, candidates had to use the apprenticeship vacancies site to search and apply for them.
Adding traineeships to the apprenticeship vacancies site wasn't based on user needs, and the site was inflexible to change. Overall it made for a poor user experience.
What is the user need?
In redesigning the journey we went back and asked:
What is the user need?
How do we best deliver this?
What worked well and not so well with Apprenticeship vacancies?
What is the ambition for traineeships?
What are we working on?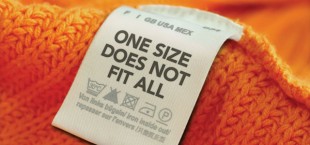 In the same way that we delivered a 'minimal viable service' (MVS) for apprenticeship candidates, we have designed a MVS which will allow candidates to learn about traineeships and find out if they are eligible.  Candidates can then search and apply for a traineeship.
The release of this new minimal viable service will allow us to gain valuable insights into customers and how they use the site.  From here we will then make ongoing enhancements based on user feedback and data.
Benefits of the new service:
Designed for mobile first
Candidates are proactively sent information about traineeships.
A new search facility, separate from the Apprenticeship search
Simplified search based on location
Clearer view of the traineeship opportunity description
Shorter, more user-friendly application form, tailored for traineeships
A 'My applications' dashboard, so candidates can see both their traineeship and apprenticeship applications

Launch date
We will be launching our minimal viable service for traineeships between 26 and 30 January.