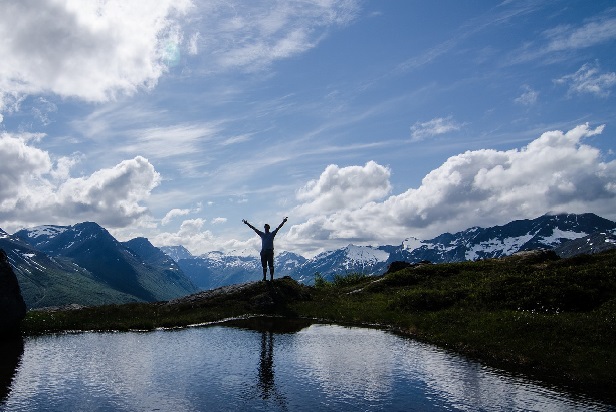 The nature of Information Systems Infrastructure has changed significantly over the past few years. Virtualisation has completely changed the way that IT departments can exploit their underlying technology platforms with cloud-based services offering the most exciting potential.
As a Solution Architect at the Skills Funding Agency, I try to make the most of the opportunities cloud services offer, but it's important to be certain of the user need that the cloud is aiming to meet. For us a key need is responsiveness to changing requirements, and this elasticity of service is very important.
Consider how long it takes to buy a new server, build it and deploy it into the estate. Hours, days, weeks, or even months... We wanted to be able to measure this in minutes, and the only way we could deliver that was via the cloud.
Are there any other benefits?
To really get the benefits of cloud you need to shift your mindset. Yes, you can virtualise just about anything. You can build your own virtual server that does anything you like but you need to be clear about the benefits you are seeking.
Component building blocks
How many of us build our own houses? Make our own furniture? Generate our own power? Our homes are made by building on a sound foundation and then combining components and services in the way we want to meet our current and projected needs. If you have children, as they grow you'll swap out some components in your home and replace them with others to meet your family's changing needs.
We have chosen a similar approach to our infrastructure: where possible we configure rather than build. Whilst we can't do this for everything, many of the capabilities we need are already available as commodity products or services. We have chosen to implement a mixture of both Platform as a Service (PaaS) and Software as a Service (SaaS) solutions as appropriate.
We have rapidly delivered capability to the service, even swapping out some components and replacing them with others as the requirements develop during our beta phase. But does this mean we got it wrong? Absolutely not. We have been able to quickly deliver working solutions that respond to a need, minimising the constraints that would otherwise be imposed by investing by expensive and static infrastructure. We don't need to worry about distant 'horizon' scanning, as we know we can easily change when the need arises.
Can it really save me money?
It's important to appreciate that just dipping your toe into the cloud is probably not going to save you much. All you will do is move your costs somewhere else. Turning a physical server into a virtual one doesn't save much as you still need staff to service and patch it.
Platform as a Service (PaaS) does not need patching as the supplier does it for you, but you only save money if your staff can productively do something else. That's a big cultural change which you have to be ready for. Savings are not just from the technology, they're also from the way you support the technology and that really can't be understated.
I have daily statistics telling me how much each component has cost in each environment across the service. This allows me to see where the money is going and lets me make an informed judgement to advise the service manager what actions may be required. If nothing else the statistics allow costs to be projected so there are no surprises.
An example area where we have demonstrated considerable savings is to shut down non-live services overnight and at the weekend. This is all automated, so there's no overhead to do this. This would have been impossible with physical infrastructure. Being able to shut down services in this way has allowed the Agency to think differently about where best to focus spending on support. Less money wasted when the systems are not in use, means more money available to spend on improving the user experience.
The continued climate of austerity, means that this focus on flexibility and making more effective use of resources will become increasingly important. The requirement to change the traditional ways we've done things has pushed us in new directions. Embracing the cloud is just the start.
Follow @ESFAdigital on Twitter and don't forget to sign up for email alerts.
You may also be interested in:
Moving legacy services to the cloud

How do you divert a waterfall..?

Moving from a 'monolithic' supplier to a multi-vendor environment