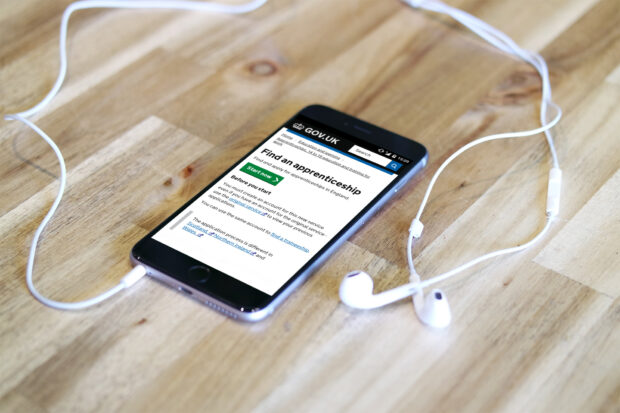 The Find an apprenticeship (FAA) digital service has been helping people search and apply for apprenticeships online since December 2014.
Work on the service didn't stop there. We've been monitoring FAA carefully and making continuous improvements.
Find an apprenticeship was one of government's 25 exemplar digital services. In this post we'll review some key stats and achievements from FAA's first year, and take a look at what's coming next.
Putting users first
We carried out extensive user research for Find an apprenticeship. We interviewed 459 people and surveyed 2,853 to make sure we understood what users wanted from the service.
The research paid off. On the previous apprenticeship service average user satisfaction was 58%. On the new FAA service it averages 89% and has reached a high of 95%.
Over a million apprenticeship applications have been submitted through FAA since December 2014.
Continuous improvement
The only way to keep customer satisfaction rising is to make continuous improvements to the service. Talking to users and developing the service don't stop once you've gone live. In many ways going live is just the start. We regularly seek user feedback and are always looking for ways to improve the service.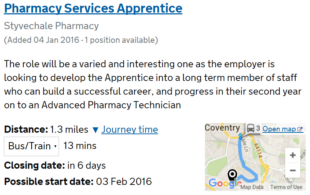 On the previous system, which was delivered by suppliers, we were only able to make one or two changes to the service each year. In the last 12 months our in-house team has released over 90 improvements to the Find an apprenticeship service.
Improvements we've delivered include:
showing apprenticeship results on a map, with journey times and directions from the user's home
notifications to support candidates, e.g. notification that a vacancy they've saved, but not applied for, is closing soon
interactive walk-through guide to support effective applications
Saving money
FAA is on target to deliver significant cost savings per year. Savings are being achieved through bringing development in-house, reduced running costs, and reduced demand for more expensive offline support as users increasingly manage their applications purely online.
Mobile first
We know that an increasing number of people choose to access government websites on mobile devices. The proportion of visits to FAA using a mobile device has increased since the service went live. In the last three months of 2015, 49% of visits were on a mobile device. Across gov.uk as a whole, this figure was 42%.
One of GDS's design principles is to understand the context in which people are using our services. For our relatively young user group, that context is increasingly mobile and touch-based.
We designed FAA for mobile devices first. It's often easier to make a service work for a small touchscreen then scale up to a monitor and keyboard, than it is to do it the other way round.
What's coming up?
Find an apprenticeship has been available to the public for over a year. We're still talking to our users regularly and we're still looking for ways to make the service even better. Here are some of the things you can look out for in 2016:
enabling users to search specifically for higher and degree level apprenticeships
providing increased digital support to help users improve the quality of their applications
supporting users to help them decide if they are ready for an apprenticeship
notifying users earlier of the outcome of their apprenticeship applications
Follow @SFAdigital on Twitter and don't forget to sign up for email alerts.
You may also be interested in: