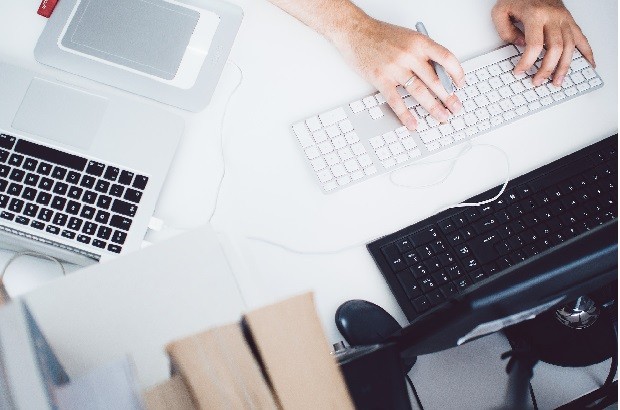 The Customer Data Service (CDS) system was launched last November. It allows us to transfer data in near real time between the multiple contractors who deliver the National Careers Service.
In my previous post, we looked at how CDS is benefiting users by making a service delivered by multiple organisations appear seamless. There are also numerous benefits for the SFA and our contractors.
Giving multiple organisations a single view of the customer
CDS means that when one contractor changes a customer's information, every contractor's data on that customer is updated in near real-time (within five seconds).
When a contractor talks to a customer, they don't have to waste time finding out their background, checking what actions they've completed, or confirming contact details. All that information will be up-to-date and available in each contractor's system.
Spreading the risk
Initially, we tried to solve the data sharing problem by using a large single CRM which we held centrally. We quickly discovered that this meant that all the security and licensing risks were also held centrally.
With the CDS solution, the risk and administration is dispersed amongst the contractor organisations. If a security issue does arise, the risk is limited to an individual contractor, rather than the whole network.
Better understanding of why customers move between digital and non-digital services
CDS means that for the first time we can see how customers use the whole National Careers Service. We can understand the reasons they move between on and offline elements of the service.
Knowing this means we can ensure we get the best return on our investment. For example, if a number of customers call us because they can't find a particular piece of information online, then we know we need to make an improvement to our digital service to ensure customers can find what they want online in the future.
Paying contractors by results
All a contractor's activity is stored in the CDS. Unlike the previous system, CDS also stores data on the results that activity generates. This means the National Careers Service is now able to pay its contractors by results, not by activity.
Results could be:
learning related (eg: a citizen enrols on a course to learn new skills)
job related (eg: a citizen updates their CV and applies for a job)
satisfaction related (eg: a citizen reports they're happy with the service received from a contractor)
For example, contractors used to be paid for each careers advice appointment they had with a customer. Today contractors are paid when the customer achieves something as a result of that appointment, such as completing a course or applying for a job.
As far as we're aware, the National Careers Service is the only government service which pays its contractors based purely on results. If you know differently, please let us know in the comments below.
Encouraging channel shift
Payment-by-results is encouraging contractors to support our aim of shifting users from offline to digital channels, of becoming digital by default.
Here's an example. Jane has an appointment with a careers adviser. During the meeting the adviser discusses career options with Jane and they work out an action plan. The adviser tells Jane about some of the actions she can complete online to support her plan.
After the appointment Jane uses the National Careers Service site to enrol on a course, update her CV, and apply for a job.
Under the old payment-by-activity model, the contractor would have been paid once, for the initial meeting, no matter how well (or poorly) the meeting went. Under the new model, the contractor would instead be paid for each of the resulting outcomes of that meeting: the course, the CV and the job application.
The payment-by-activity model rewards contractors for focusing on offline careers support. The new payment-by-results model rewards contractors who inspire and support people to "self-serve" by using our online digital services to develop their career.
The future
We can only know how truly successful the implementation of the Customer Data Service has been once it's been running for some time.
CDS's potential is exciting. It solves a problem which we suspect many civil service organisations face: how to transfer data in near real time between multiple contractors. Could CDS be used by other civil service organisations facing similar data sharing challenges? We'll talk more about this in our next blog.
What do you think?
If you've worked on the CDS project, or are a contractor using CDS, we'd love to know what you think. Please add your thoughts in the comments below.
You may also be interested in: