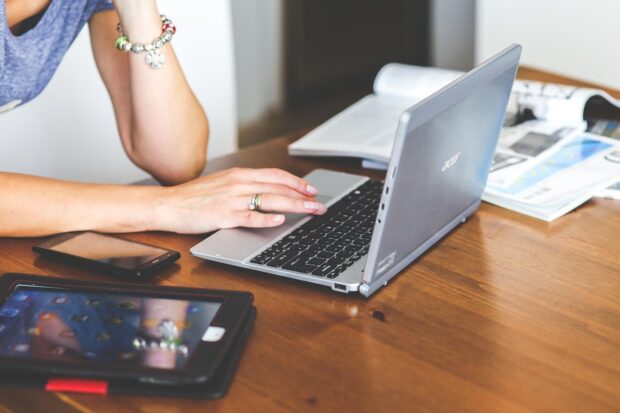 The Skills Funding Agency runs the National Careers Service, which provides careers information, advice and guidance to citizens.
It is a service fundamentally structured around the citizen: it is impartial, provides the information to help make decisions, and facilitates the citizen realising their potential and ambitions.
In that context it is really important to us to ensure the customer's experience is as easy and flexible as possible and matches up to the expectations that people have of other customer focussed services – such as banking or retail.
To realise that smoothness and flexibility, every part of the service needs to have an up to date set of information about customers' interactions to inform any further contact.
Finally, as this is a publicly funded service, the Skills Funding Agency needs a single set of data in a consistent form to facilitate measuring the impact of the service, managing performance and making payments.
However, we work with a number of contractor organisations to deliver the service. These organisations are the best in the country at delivering advice and guidance to citizens, but they are different companies with different data systems. Stitching them together to create a seamless consistent customer service is the challenge!
The Customer Data Service (CDS) system is the answer to that challenge. CDS allows us to transfer data in near real time between the multiple contractors who deliver the National Careers Service.
The Customer Data Service:
makes a service delivered by multiple organisations appear seamless to the customer
gives multiple organisations a single view of the customer. When one contractor changes a customer's information, every organisation's data is updated in near real-time.
allows the SFA to access data from a diverse range of contractors in one place and in a uniform format. Amongst other things we're using this data to pay contractors by results and encourage channel shift
CDS is unique in the civil service
Sometimes the temptation for us in the civil service is to say that what we've done isn't that special. After all, organisations like banks have long since managed to make multiple systems appear seamless to the customer.
The difference though is that a bank is a single organisation under a single management structure. That's not the way government works. Increasingly our services are dispersed across range of organisations, each with different systems, processes, technology, priorities…  In this environment, building and implementing a shared data service is a considerable technical and collaborative achievement.
As the civil service continues to work closely with contractors to deliver services, data sharing will become increasingly important.
As far as we know, no other part of the civil service has delivered a system like CDS. Please let us know if that's not right – we'd be happy to hear from others who've delivered similar projects.
Building with the future in mind
The Customer Data Service was designed to be as futureproof as possible. It's:
configurable so that we can readily respond to changes in policy that require a change to the data we collect
scalable so we can add or remove service touchpoints very simply
interoperable so the CDS will work with whatever technology a service provider chooses to implement
portable so we can 'lift and shift' the solution from one technology provider to another should we need to do so
Perhaps most importantly of all, these four things also mean CDS is transferable…
Opportunities for other civil service organisations to use CDS
CDS solves a particular problem for us, but at the highest level, what it does is to give any organisation the ability to transfer data in near real time between multiple contractors. This could potentially have a number of applications for organisations across the civil service.
Given the way government is developing, this is an increasingly vital function. More and more government departments are seeking to devolve or contract out the delivery of services to suppliers. The department retains responsibility and accountability for the service, so needs access to data that shows what each contractor has delivered and, more importantly, the results of that delivery. Although each contractor may have different data systems, for speed and ease the department needs to access the data in a common format.
CDS could also allow different civil service departments to work more closely and offer a "joined up" service to users. For example, could CDS be used to link the National Career Service to Department of Work and Pensions systems to track job seekers across both services?
If you'd like to know more, or think CDS could potentially help your department, please let us know in the comments below.
Follow @ESFAdigital on Twitter and don't forget to sign up for email alerts.
You may also be interested in: