Delivery Manager Andrew Howe on how replica environments support rollout confidence and protect user experience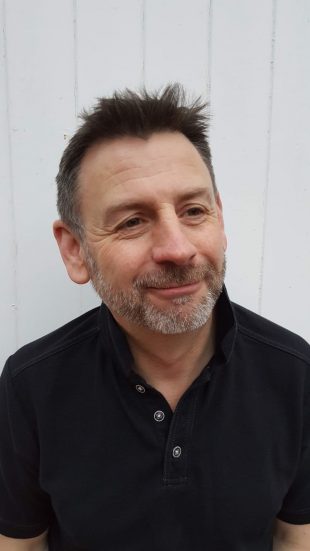 Talk of "top-secret replicas" and people would be forgiven for thinking of sinister sci-fi clones … but exactly the opposite is true within the apprenticeship service, where our production replica environments have provided a safe space to test new features, saving money and people power.
The replicas, which were proposed and implemented by delivery manager Andrew Howe and AI (Artificial Intelligence) data consultant Rob Tanner, are faithful copies of production environments. Andrew said: "The replicas allow a new product or service to be "tried out" before it is released publicly.
"Security is of paramount importance and access is strictly governed, limited to four people at a time.
"The replica environments also support the apprenticeship service delivery teams. This means we can run new processes and procedures alongside features and functions, so we can be certain that we are prepared for each release.
"When we proposed the replica environments, our deputy director Eileen Logie instantly saw their potential and has fully supported the initiative from the start.
"We built a team of developers and developer operations engineers and we delivered the first replica environment, Data Collections (DC), within 12 weeks of project launch.
"The DC replica enabled us to start testing and assuring our month end payment process. We followed with the replication of the apprenticeship service, which was completed about 6 weeks ago, including a full copy of production data.
"It was challenging work. We had to make sure we were creating the right thing and keep our eyes on the final objectives.
"For the first time we can now say, hand on heart, that we can experience the apprenticeship service through the eyes of the employers or training providers using it.
"We can see instantly what's working well and quickly identify where we can make improvements.
"Our replica environments test a new product or function, taking the element of guesswork away. Calls to the help desk around month end have reduced, so we know it works."
Andrew, Rob and the team are now looking at replica environments to support new data management solutions.
You may also be interested to read Andrew's blog 'Risky business – how delivery manager Andrew Howe's approach to risk affects his life in and out of the apprentice service'
To keep in touch, sign up to email updates from this blog or follow us on Twitter.