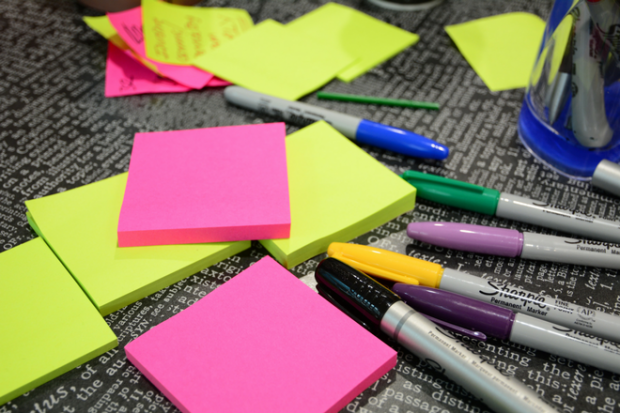 For the last 18 months, we have been working on the apprenticeship service, developing it through various stages and talking to employers and providers the entire time to shape the service. In December 2016 the apprenticeship service passed its beta service assessment, meaning we could go live.
While that's a great achievement, it did not mean that our work was done. Instead, we went into 'live beta' (also known as public beta). That means we're constantly designing, researching, and developing the service, all while our users are using their real accounts.
I wanted to tell you about some of the research activities we've been undertaking over the last few months.
Testing registration
Before the service went live, we worked with a group of over 150 employers and their training providers, to understand how the process of setting up their apprenticeship service account worked for them. We watched them set their accounts up, learnt exactly what information they needed, and identified any areas that needed further development to make it easier for them. We made changes to the account before the service went live.
Viewing levy balances and adding apprentices
We worked with a group of employers who had declared their apprenticeship levy early, so we could watch and learn how they used the live service to add their apprentices and prepare to spend their apprenticeship funds. We made lots of phone calls and visits to employers, and carried out interviews online. We were able to make rapid tweaks to make the process easier for all employers who would be using their apprenticeship service account.
Testing payments
We had already done lots of work on testing the process of paying training providers in late 2016. This time we focused on the payment information and reports our users received. It also gave us the opportunity to watch users add apprentice data to their accounts. A group of employers and their training providers worked with us as we simulated what would happen throughout a month, resulting in a payment being made to pay for apprenticeship training. We learnt a lot from this, allowing us to make changes to the reports, and the process itself.
Feedback survey
A survey link appears on every page of the apprenticeship service. We have researchers who monitor this on a daily basis, including contacting people if they have left feedback and we want to find out more about their experiences.
Alongside this, we are constantly iterating and evolving every page. We are listening to feedback from our users, to understand their needs and develop the service going forward. Our team of researchers love to know what works or doesn't work for our users.
Get involved
We will be running user research on other projects in the future. If you'd like to get involved, please leave a comment on this post or email us.
You may also be interested in: