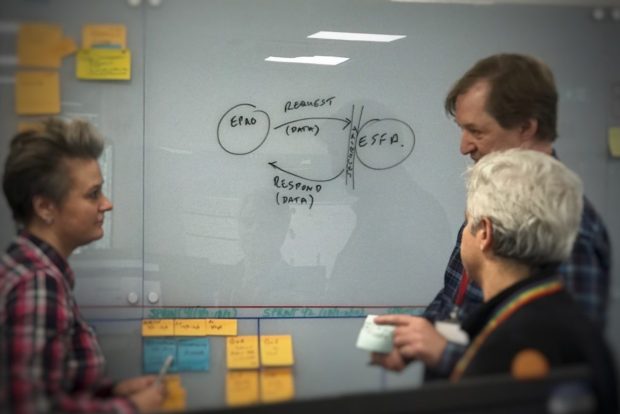 Angela Scale is one of the ESFA's Product Managers in the Apprenticeship Service. Angela talks about how the launch of an application programming interface (API) for end-point assessment organisations will support the service as it grows.
APIs are methods to allow different pieces of software to communicate with each other. In this case, our API allows end-point assessment organisations (EPAOs) to access the ESFA Record a Grade service via third party software.
The launch of our API service enables EPAOs to record the outcome of single or multiple apprenticeship assessments.
The first release of the API will allow EPAOs to:
Record both pass and fail grades
Record single and multiple assessments for certificates and also fails
Check if a certificate exists
Delete a certificate before it is submitted
We have been developing and testing our API in partnership with EPAOs which has allowed us to apply the same user centred design principles that we do in all our software development.
As the service grows our API capability will continue to evolve to support our growing user base.
Read our guidance about how to record a grade using the new API.

If you require more technical information visit the ESFA developer hub.
To keep in touch, sign up to email updates from this blog or follow us on Twitter.